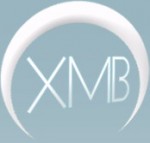 The open source community website for eXtreme Message Board forum software went down Friday afternoon.  It is now going on two days of down time, and has been replaced by an "Apache 2 Test Page."
I wanted to share the news and offer a place for comments.  I am one of the more active members of the community and already received some inquiries about this.
My position as a volunteer developer actually does not include administration of the xmbforum.com server computer.  I was informed yesterday that the server was no longer running and would be restored from a backup copy.  However, there is no current estimate for when the restoration will be done.
Update: A new server has been established at www.xmbforum2.com