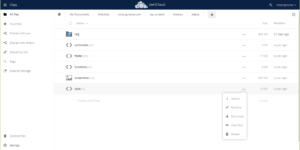 This is a little website tool I put together for ownCloud users.
If you enjoy retrieving text files from your cloud server through your phone, it helps to be able to see the text in as few steps as possible.
My viewer App solves two problems:
1. A context menu item provides one-click access to view the file in your browser without the awkward text editor app in the ownCloud website.
2. A text-only directory browser is also provided for situations where the infinite river of file listings takes forever to scroll through on a mobile device.
The app is currently available at github.com/miqrogroove/files_textviewer and I am working on adding it to the ownCloud Marketplace.